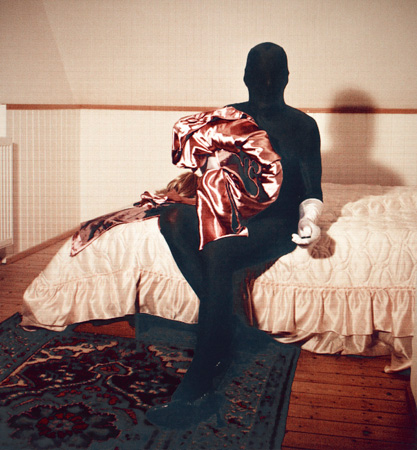 study no. 38 (zentai self-nude), 2017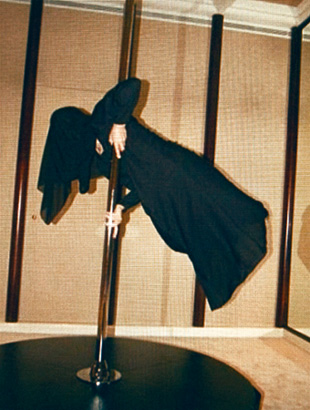 study no. 155 (hijab poledance), 2017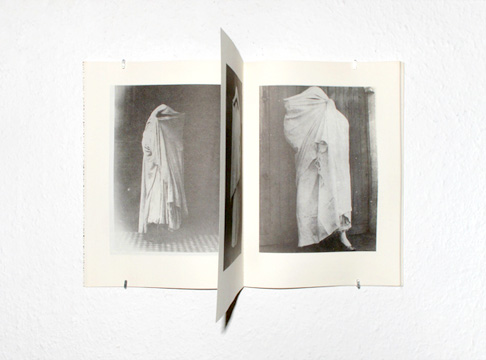 study no. 48 (Tumult 12, Clérambault, Klaus Boer Verlag 1988), 2017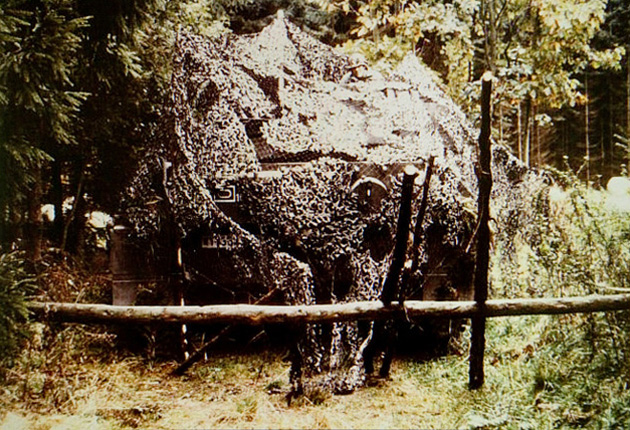 study no. 49 (disguised tank, Panzergrenadierbrigade 16), 2017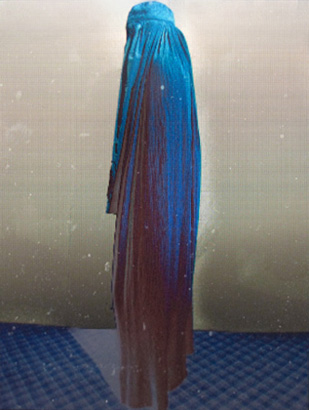 study no. 25 (ali-express, burqa blue), 2017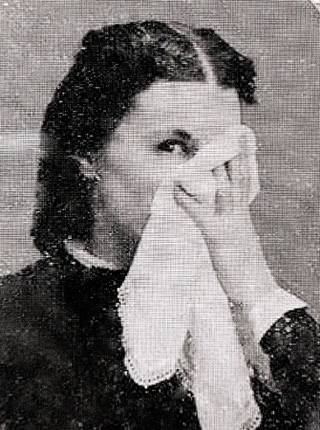 study no. 133 (lady with handkerchief), 2017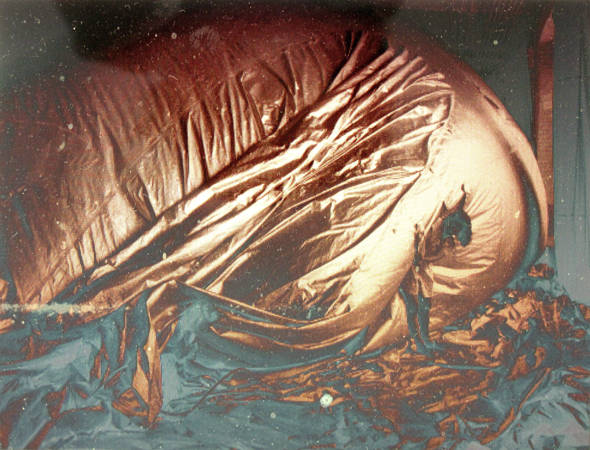 study no. 46 (women at war, balloon silk), 2017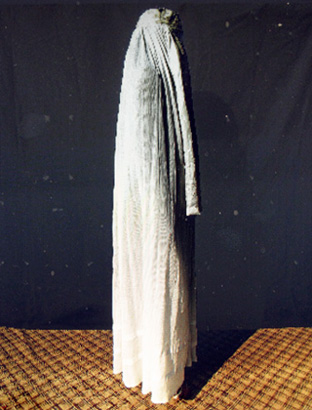 study no. 26 (ali-express, burqa white), 2017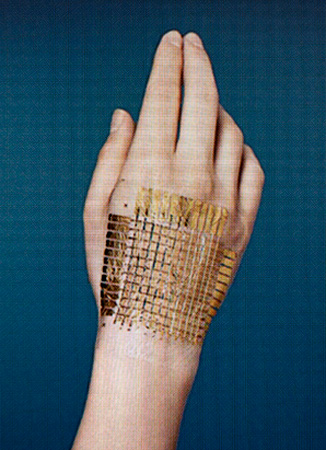 study no. 119 (wearable computing), 2017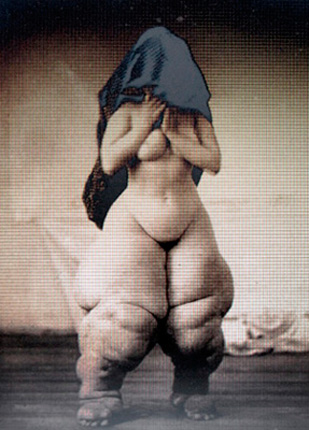 study no. 64 (elefantiasis), 2017


study no. 269 (screen record, musée du quai Branly)
Temptation or Dr. de Clérambault is a dual photographical research into the art history term drapery studies. It comprises on one hand a photographic image collection sourced and appropriated from the internet that includes, among others, the iconic image of a patient with elephantiasis; recommended burqas on the commercial site ali-express; wearable computing; or a camouflaged armored vehicle. On the other hand, the life of G.G. de Clérambault, a pathological psychiatrist from the early 20th century, who was obsessively involved with drapery himself.

Temptation or Dr. de Clérambault is driven by
a fascination with the invisible, or better yet, that which is hidden from sight, where the issue of who has agency over 'the image' is the eye of a storm of thoughts, interrogations and doubts. Fact and fiction fuse into a quasi-biographical document that explores changing social and political norms around physicality, sexuality and ownership.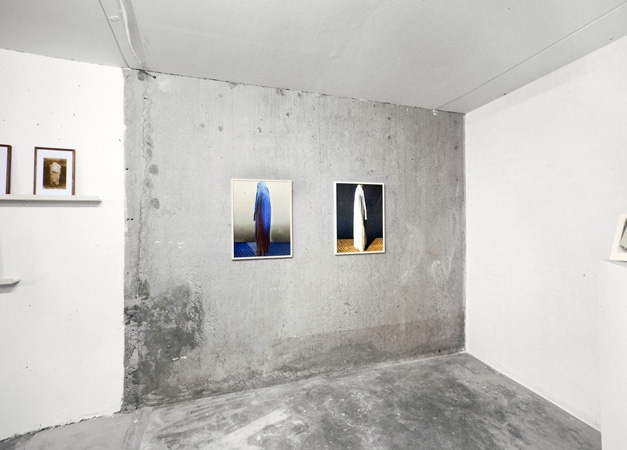 installation view "interior" at A Tale of a Tub, Rotterdam 2017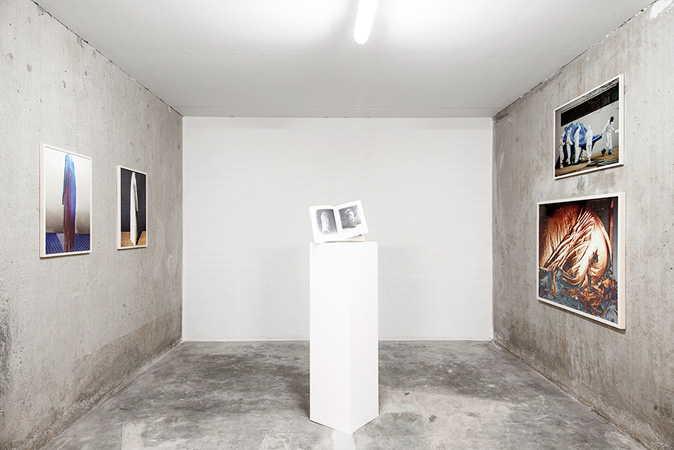 © studio-pw.com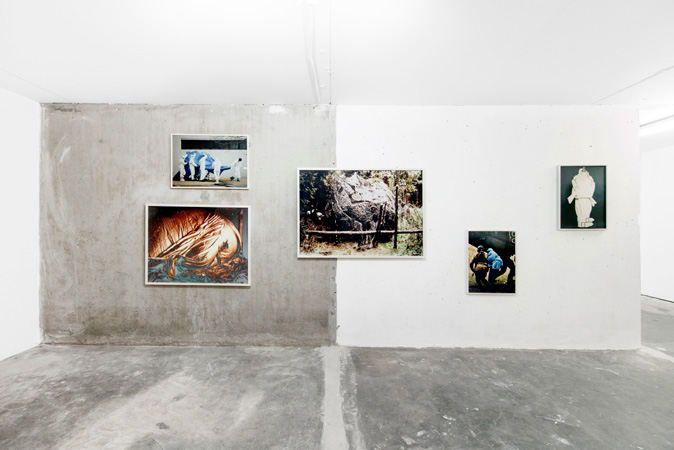 © studio-pw.com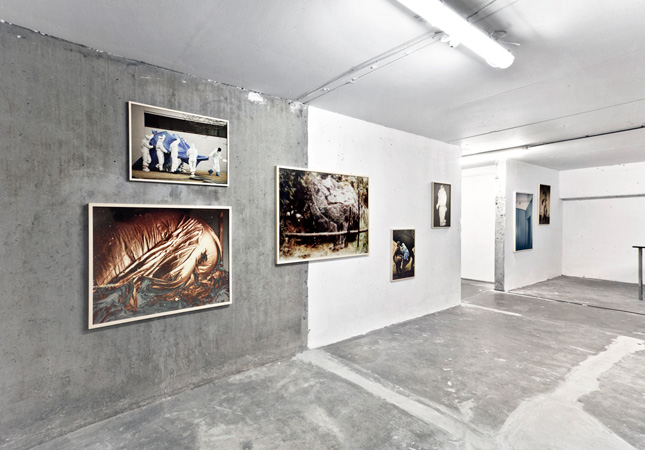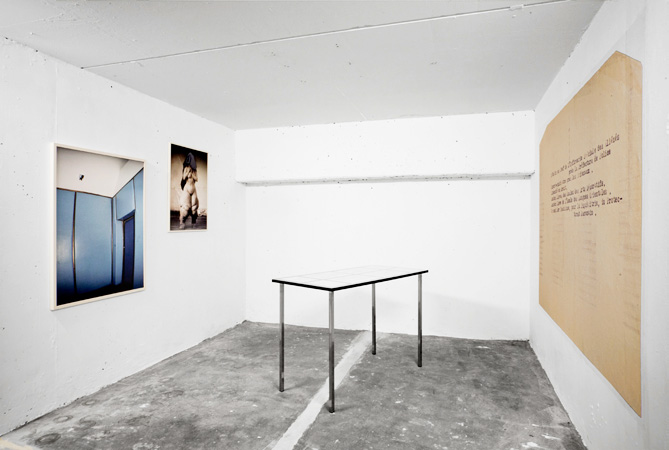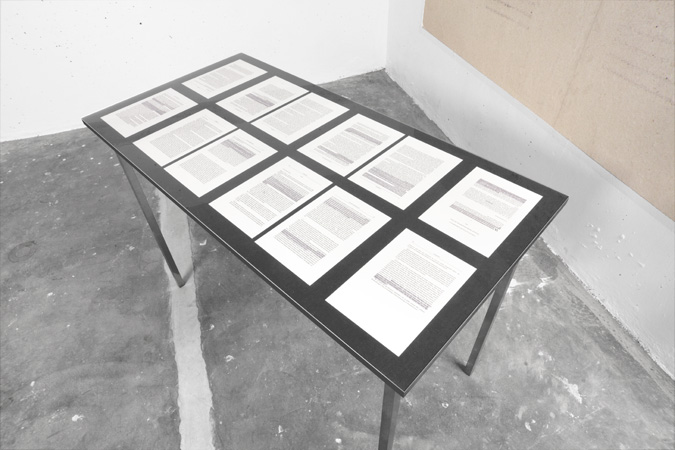 "Erotische Stoffleidenschaften bei der Frau, 1908", G.G. de Clérambault, translated and re-published in Tumult, 1988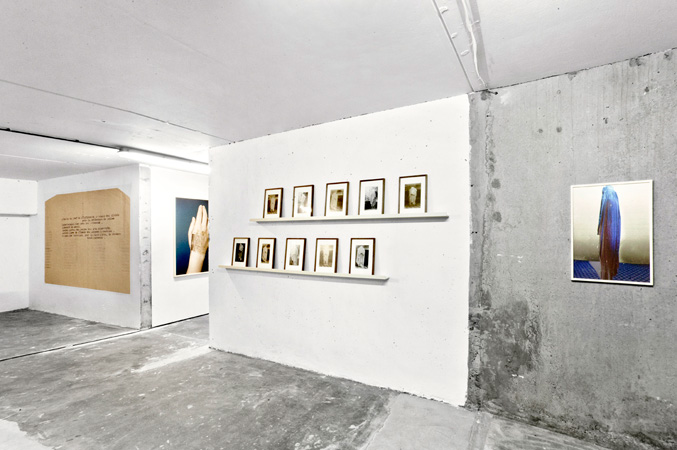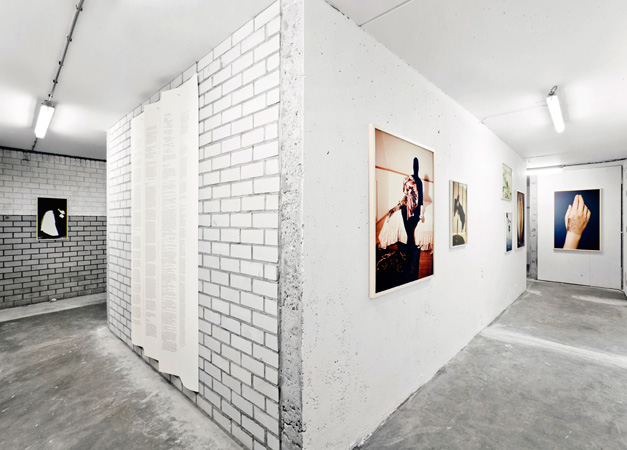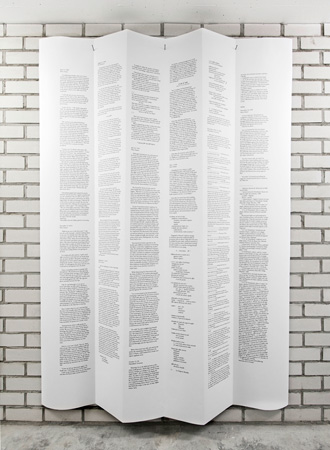 short novel opposing Clérambault's with my research, © studio-pw.com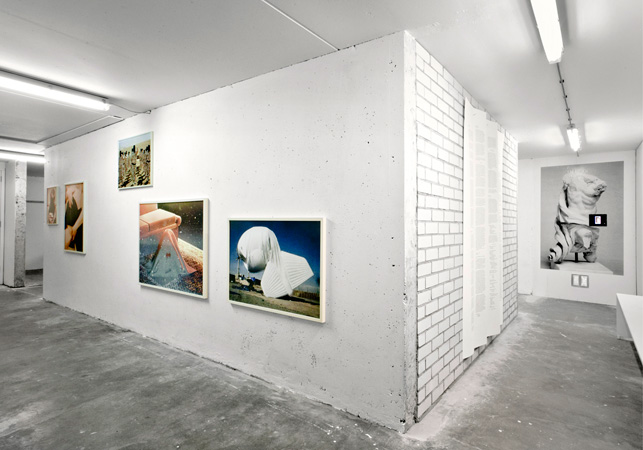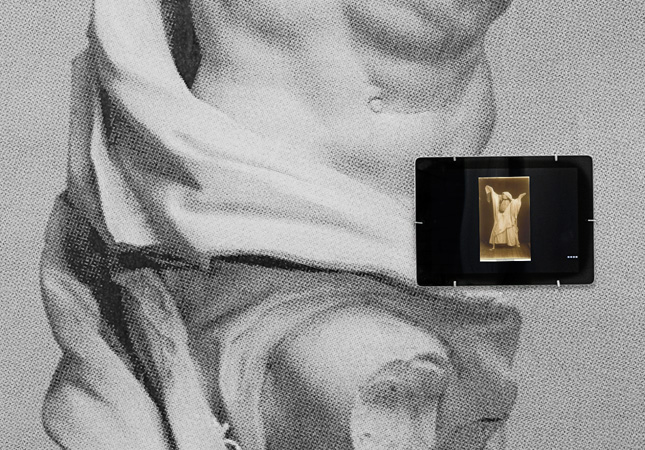 detail: study no. 269 (Berninis Torso of Neptune, 1622 & screen record, musée du quai Branly, 2:59 min), tablet, poster