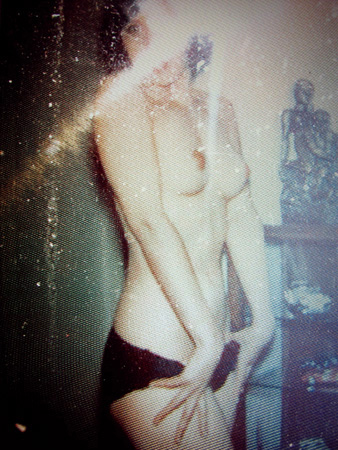 Half nude teasing, 2015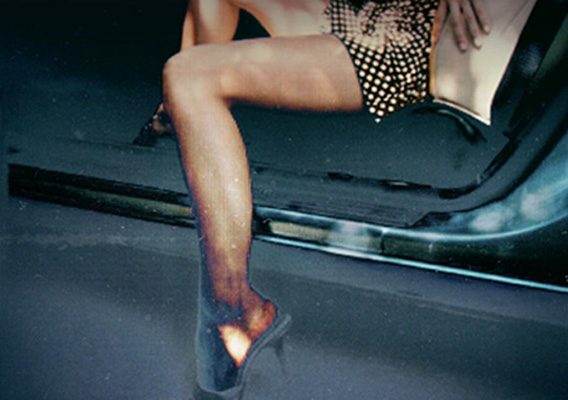 Boarding, 2015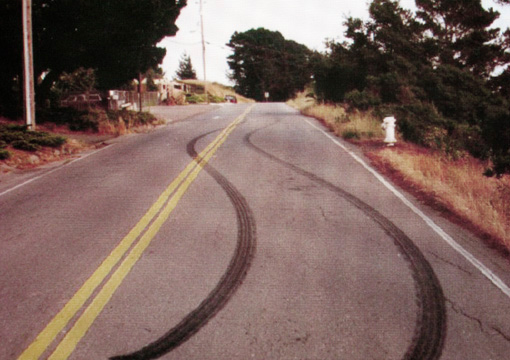 Skid marks, 2015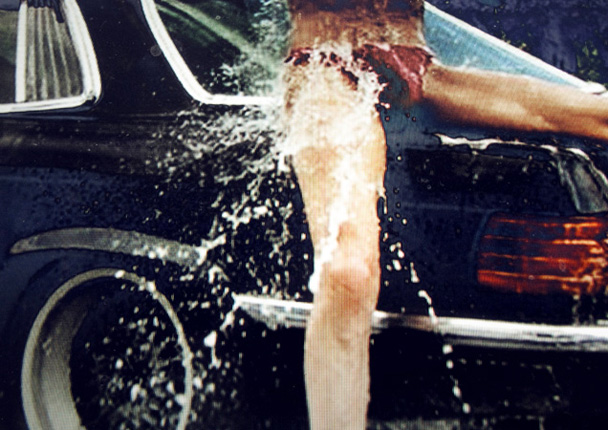 Half nude on car sputtering, 2015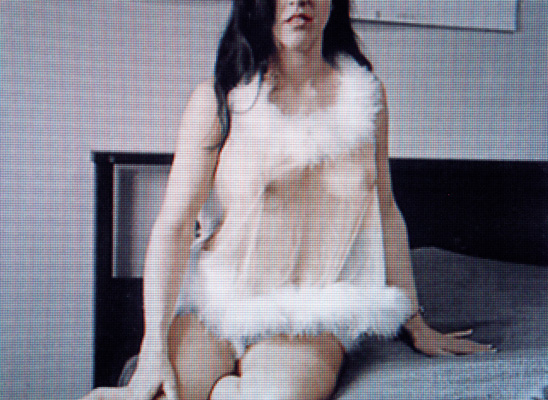 Half nude in feather boa, 2015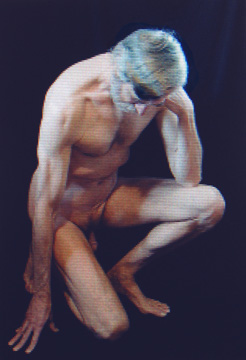 Nude kneeling, 2015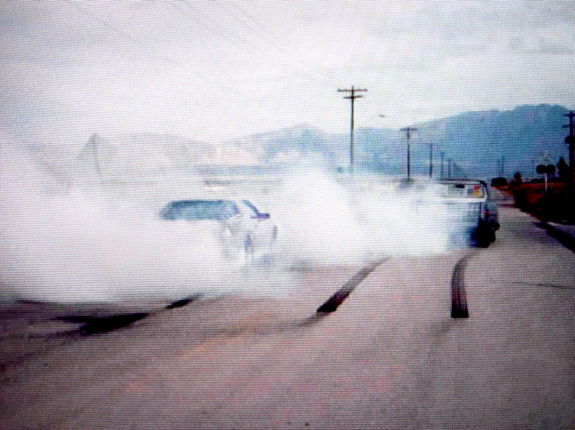 Burnout take off, 2015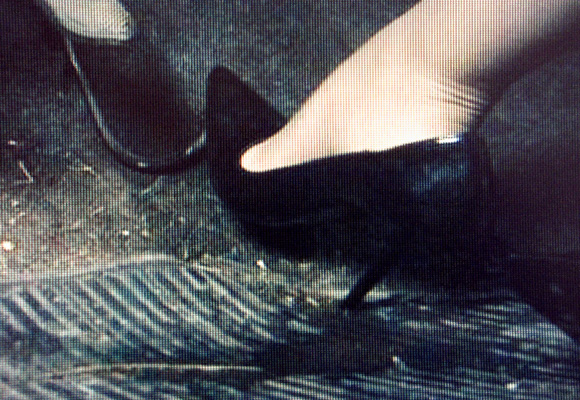 Accelerator, 2015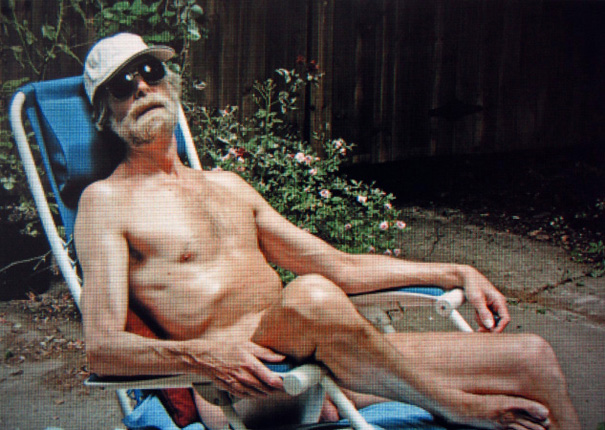 Nude sitting, 2015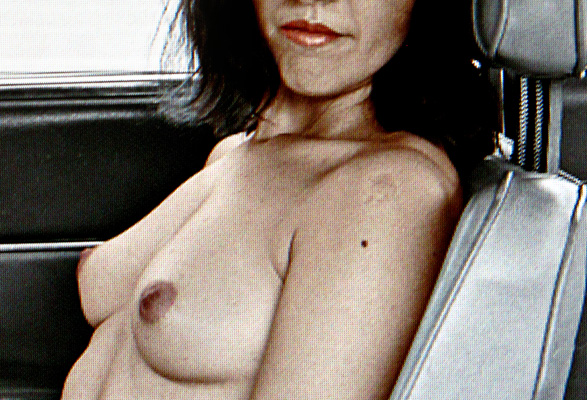 Nude on passenger seat, 2015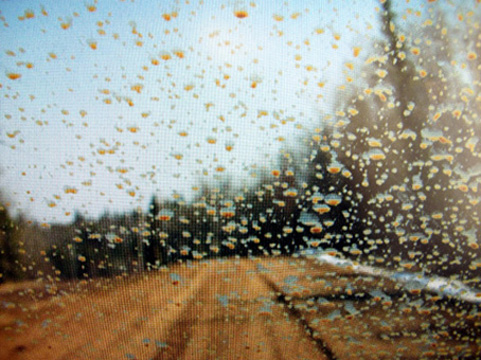 Windshield, 2015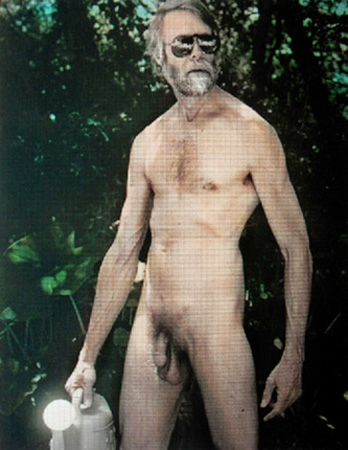 Nude standing, 2015

"Jaunt" is inspired by nude (self-)portraits of an amateur photographers couple, found on a picture sharing site. First willing to truly recount their story, by means of a straight selection, I quickly realized it could be told more powerfully, if I dealt freer with the material. So pictures from other "random" sources on the Internet were added.
Finally, all images were re-photographed from my computer screens and consequently treated as raw material.

With great thanks to Mr. and Mrs.T for unknowingly being my role models.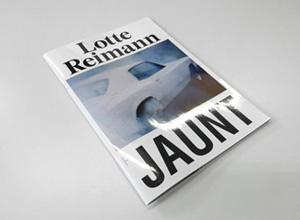 The book is published by Art paper Editions, with the support of Stiftung Kunstfonds, 2015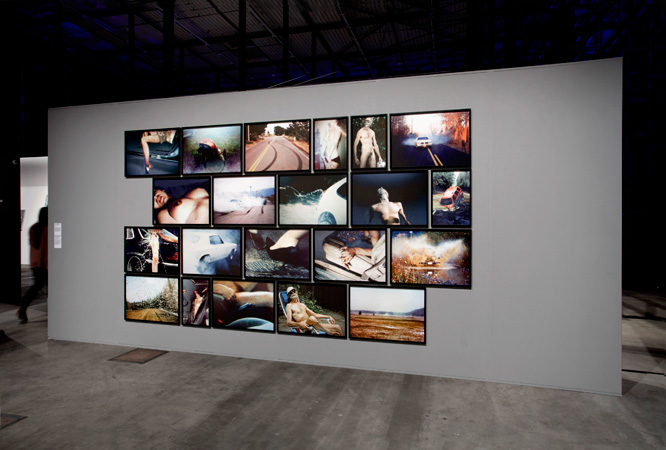 Installation view at Prospects & Concepts 2015, Art Rotterdam, (NL)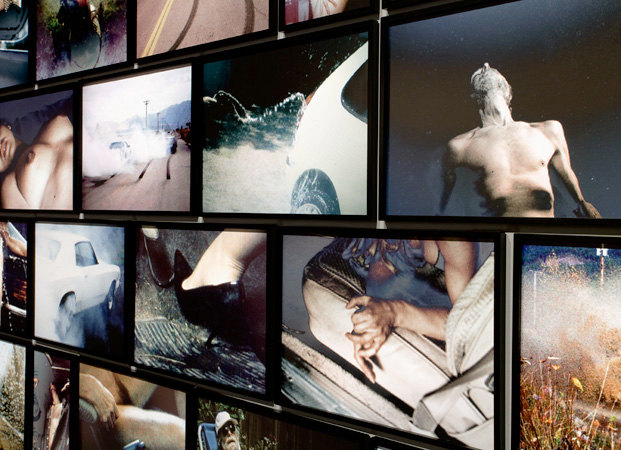 Detail of installation, fine art prints in wooden matte black glassless frames